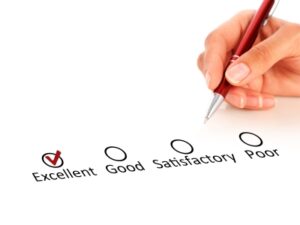 Quality is something a lot of businesses pride themselves on but unless you do extensive testing do you know how long your product will truly last before breaking or wearing out? Abrasion testing can be applied to a variety of industries and can be a helpful tool especially for those who offer warranties. Pinpointing exactly when a product will need replacement can help you understand your product lifestyle.
Abrasion testing is the act of rubbing a material at a specific weight and speed to determine at what point the material begins to wear. In the textile industry, this becomes necessary when trying to ensure your fabrics will stand up to everything life may ask of them. Clothing companies will want to test high point areas of clothing like knees and elbows to determine longevity while furniture companies will want to perform abrasion testing of seating products and bedding.
Abrasion testing can also be calibrated to fit many other applications including rubbers, plastics, paper, metal, and paints. In our last blog, we discussed the importance of Rub Testing for Print and importance legible quality labels are to food and pharmaceutical business verticals. The potential for testing surfaces and elements is nearly endless and the results give you peace of mind that you can stand behind your claims of durable products with scientifically backed quality control.
Utilizing an Abrasion Testing Machine
The SUTHERLAND® 2000™ Rub Tester is the industry leader in abrasion testing. Our rub tester can be calibrated specifically to your specifications and utilized in your abrasion test process. In our 60 years, we have modified the rub tester to keep up with modern manufacturing demands, adding more speed controls and options, truly making it a product with multiple uses in a quality assurance setting. Our experts can quote you today and in the meantime, you can watch our rub tester videos to better understand the capabilities of the rub tester in real time.