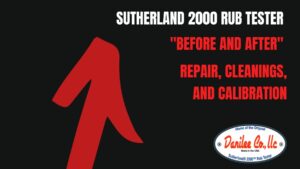 Just like anything mechanical worth having, maintenance is necessary to keep things running smoothly, even on a reliable machine like the SUTHERLAND® 2000™ Rub Tester. Our machines are durable, sure, but to keep them going for years to come, Danilee Co., LLC recommends regular service for repairs, cleanings, and calibrations.
How Often Does My Rub Tester Need Service?
With normal wear and tear a Rub Tester will need service every 2 years as well as new pads every 6 months. When you are ready for service simply request a quote for service and we can let you know pricing for your particular unit. You can go longer between services, however in our 70 years of experience the better serviced your unit, the longer it will last.
How Does The Rub Tester Servicing Process Rub Tester Work?
The machines are partially taken apart, cleaned, greased, adjusted and calibrated within plus or minus 2 seconds per speed setting. Weights are verified to be +/- 3 grams, cleaned and all new pads are affixed to the weights and machine. Additional charges for parts for severe repairs may occur, and total machine tear down will need to be performed.
Should your machine require repair, you will be notified prior to repairs to discuss additional costs. There are times when a full upgrade of your old machine may be in order. At Danilee, however we will work with you to help you decide the best economic course of action for your needs.
Check out our UPGRADE before and after's: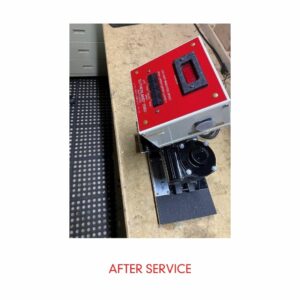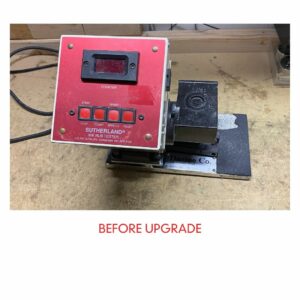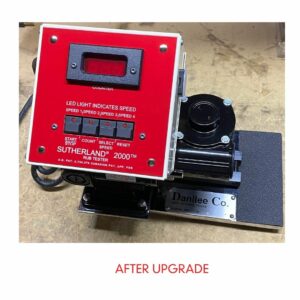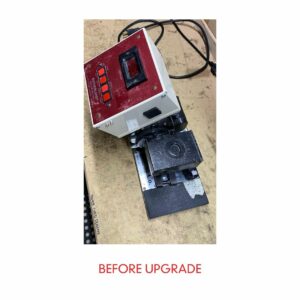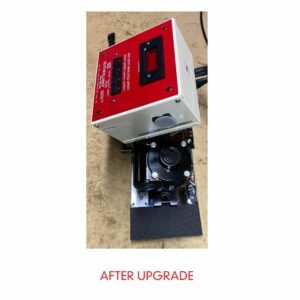 If you are ready to get your SUTHERLAND® 2000™ Rub Tester serviced, or discuss maintenance needs please request a quote today.